Our Today Tips Hugo Boss Boss No.6 Bottled Night, Eau de Toilette for men 3.4 oz only for $3.75
Our Latest News & Events
You contribute over half of your life operating. Let us help you find the right fit for you or your corporation.
"Digitool Solutions's Torque and Angle Meter is so easy to use, I was able to use it right out of the...
The Digitool Solutions Portable Torque and Angle Meter is a simple-to-use, digital readout device that displays real-time torque values in any...
Full Product Review, Vehicle Service Pros
I was very happy for two reasons. First, my expensive torque wrench doesn't need to be calibrated yet, which saves me...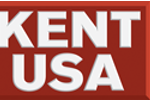 Ken P., Kent USA